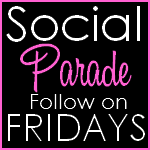 Oh the wee ones that touch our lives!!!

Can I be the only one that believes in Fairies? Tell me it isn't true.

I was searching through my stash of unused supplies and found three sets of Crafter's Companion stamp sets I have never used. I bought these at a convention well over a year ago!!!
At least I mounted and cut the sets out already.
As soon as I seen this cutie I knew I had a friend this would be perfect for, I hope she likes her.

Isn't she a beautiful fairy???
My blogging friend loves fantasy and gardens and animals...this looks like a fairy that would be in her garden watching over everyone.
Colored with Copic and embellished with Liquid Glass from CTMH and card stock is also from CTMH.
I used some soft blush ink from CTMH to give the distressing on the background.
Few folk have seen a Fairy,
But I found this one for you.
If you believe with all your might
She'll make your dreams come true.
Happy thoughts everyone!