I have two really spectacular hops today...won't you check out my second post!!!
Hello everyone and welcome to another amazing Blog Hop using Really Reasonable Ribbon's product! this month we are hopping and sharing a wonderful assortment
I am sad to say this will be my last post with Really Reasonable Ribbon.A few new members will be announced the end of this month and some of us will be leaving.
If your hopping you should have arrived from Misty's blog... I know she always has something fabulous.
If you would like to join our blog hop I suggest you start at the beginning REALLY REASONABLE RIBBON or if you get lost along the way you can go back there for the line up.
Today you will see some great projects using our October Ribbon Club Assortment.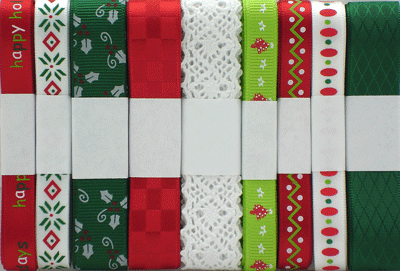 At the end of the hop, comment at Really Reasonable Ribbon Blog for a chance to win our September Ribbon Club assortment.
My first project is a place mat I made quickly adding some of the yummy Christmas patterns from this months assortment.
My next project is an altered mug and saucer made into a pin cushion.
I used this beautiful ribbon to edge the lip of the cup and to make a fun bow.
My last project is an altered spool set.
Just one more picture of all the pieces together.
I love how this turned out with the scrap pieces of ribbon .
If you would like to see more pictures you can pop back tomorrow to see a few extra steps I did to create all of these projects.
We have come to the point where I need to send you on to the next blog-The very talented and one and only Gloria is next, you know how great her projects are.
Thanks for joining me and hope you take the time to leave a comment-I so appreciate your visit.