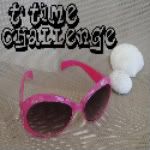 Grab a cup of tea or coffee, and sit back, and join me for another FUN and COLORFUL design from
Creative Cuts and More
.
XL cake slice boxes
in fun and colorful ,Bazzill papers. I made the bottom layer and am keeping it separate in case I need to mail to someone.
Large Cake slices
. This two tier cake can be bought in a one layer set-
large
or
X-large
or a
two tier box set.
These slices can also be purchased singly in
large or X-large
I used some fun animal stickers that were 3d. I tried to share a view from many angles.
I hope you enjoyed my newest cake creation- I always enjoy sharing with all of you. Hopefully you will get inspiration to create a cake or even favors of your own.
Remember if you use my code
CC&M10DawnLoth
to receive a 10% discount on your order from
Creative Cuts and More
.