Well I had done a couple Valenine cards and was hoping to get them out in the mail before anyone seen them on my blog. I am a little behind in addressing the envelopes.
I got these Freebie images on-line from
misscutiepie
-that is what my note says with them. She has some really cute freebies.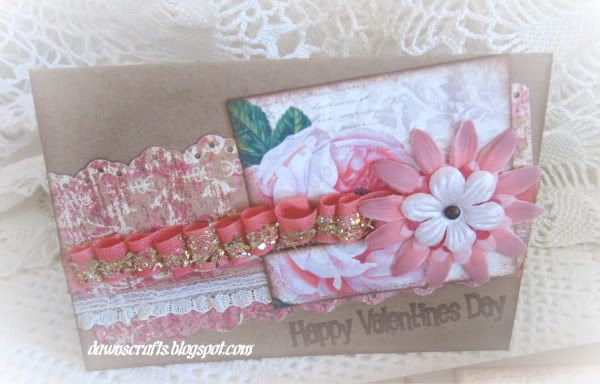 Decided to play around with a lot of my old supplies from my sewing days...these two cards were a creation of bits of this and that. I knew as I was making them who I would send them to.