I bought one of the nicest kits online from Kathy at
Paper Phenomenen
here is a few pictures of some of the supplies included and what I made with what I had. Almost all the supplies I used were included in her kit. If I used something extra I will list it for you. Stop over and visit her blog, also check out her great videos if you want some ideas...tell her I sent you!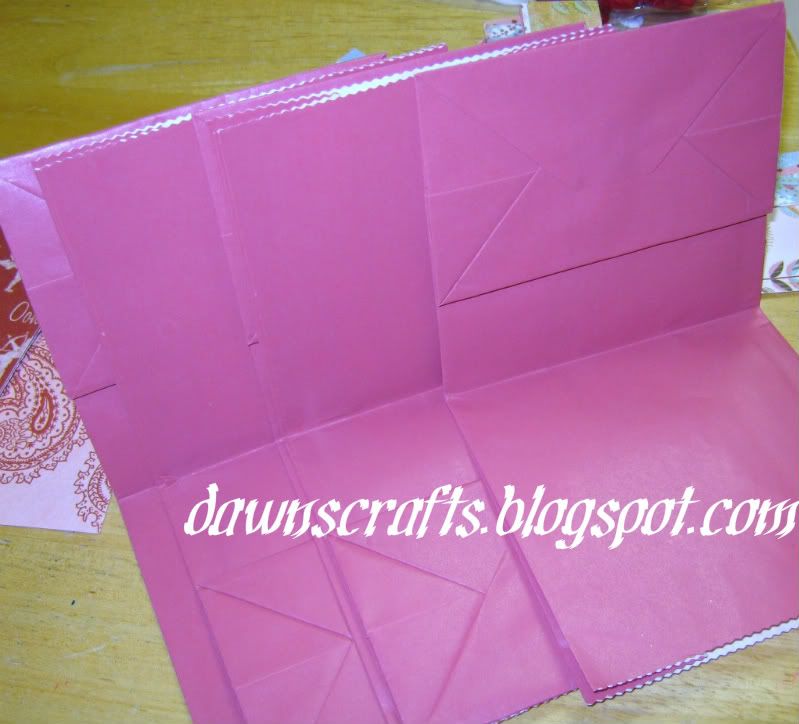 Started with these six bags- they are red don't know why they look so pink. I decided to use these in a seperate craft for my daughter Melissa.
These are the fun papers she included in the package. I decided to use them with these bags and keep the scraps for my next project. Aren't these yummy?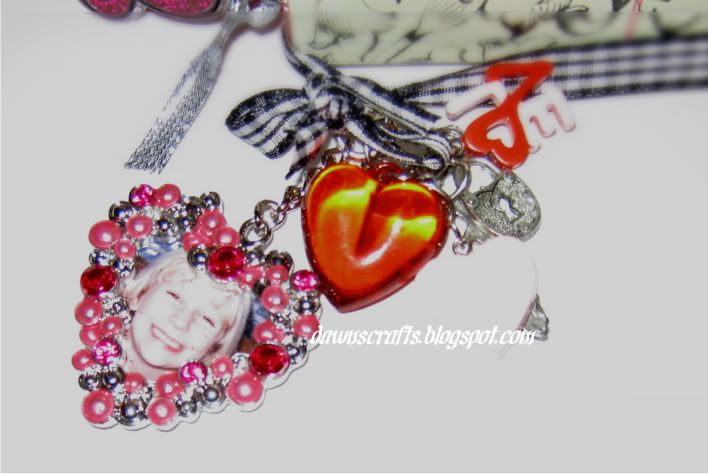 This is the charms hanging from the top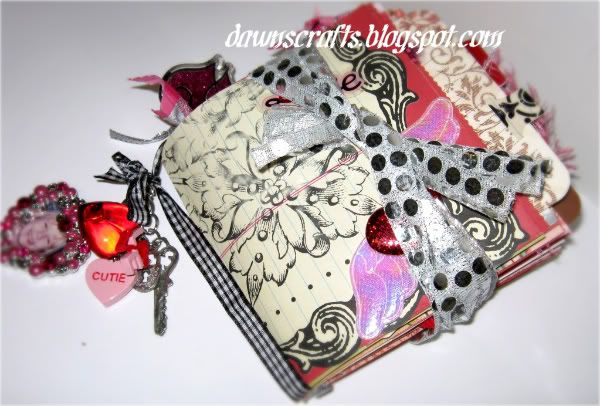 Here is the front view of the book, can you believe all those yummy pieces on there?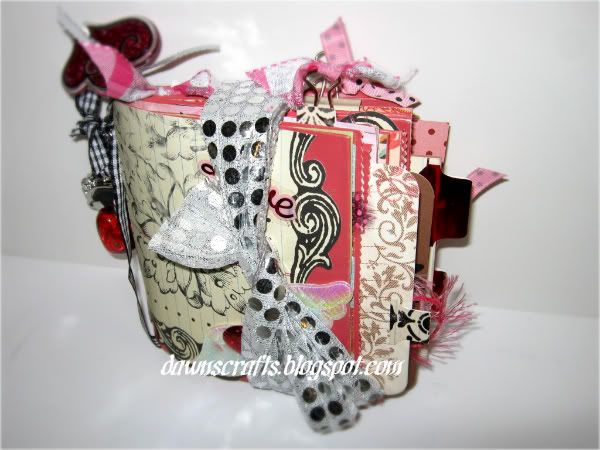 Here is the standing view with all the wonderful colors
look at all the fun tabs, ribbons, and feathers
couple of pages in the album
Couple of the tags I slid in here and there.
Now I can say I had so much fun putting this album together, using all the unusual supplies and playing with the goodies. Items I added: chipboard for the tags and a few silhouette pictures from my cricut cartridge -A Child's Year. The large paper clip on the top with ribbon added from my supplies.
Thanks for checking out my really long post.