Many of you might remember me saying I started before Christmas combining both my upstairs office and my downstairs craft room,I moved everything crafty downstairs.
Below are a couple ways I am storing some of my paper.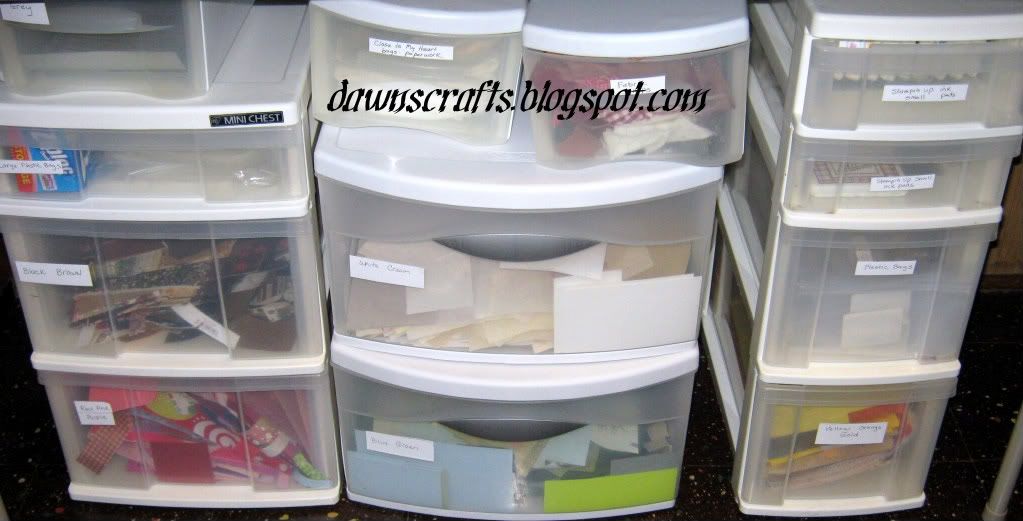 Here is some storage bins I have fitted under a table with a cover. This is most of my scrap paper sorted by color. This is one of my favorite spaces when everyone comes over to craft. Looking through the bins is kind of fun, you never know what kind of paper you are going to find. Just ask my friend Sue, she has made several cards just going through these bins.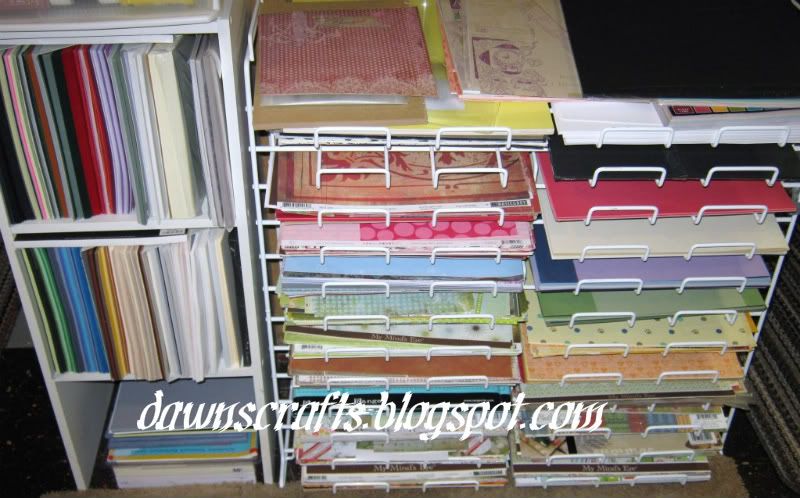 This is a rack I purchased from a craft store going out of business, it is wonderful for most of my 12 x 12 sheets of paper. The left is one of those enexpensive white shelves you put together yourself. I have all of my really nice quality 8 1/2 x 11 cardstock.The only downfall is not junking it up with stuff on the top shelves as you can see what I have on there now.I left it like it normally is so you can see it isn't always perfect but still very organized.
So that is how I have my paper for now, do you want to show me how you organize or store your paper?
What works for you?
I would love to see your stash.