If you can check out
part one organizing
I shared on Tuesday.
These are some of the drawers that were stuffed full and unable to open without a great effort.
Chipboard and doily's I cut up and use .
I was thrilled to get the same items together and easily accessible when I need them.
I was amazed at how many of the products I didn't even know I owned.
Tattered Angels, More chipboard
Have you seen these Tim Holtz luggage pieces? I used this small one to put many of my embellishments so I could have them in one place.Next I want to decorate the outside.
Can you believe I went even further? I have these odd pieces of older furniture, the shelves were JAMMED full of things. I cleaned off everything, and got rid of many glass containers I didn't need anymore.
I love how clean they look now and I can enjoy some of my favorite finished projects.
Last of all I cleaned off my workspace! I love to have most of my supplies near me so when I take time to craft it is there.
See how much space I have now to work in? Sorry the mat looks so bad-I really need to clean it with a heavy duty cleaner.
So how did you like what I have finished so far?
I have more things to do but I am thrilled with what I accomplished so far.
Thanks so much for the visit
I am linking up at the following places :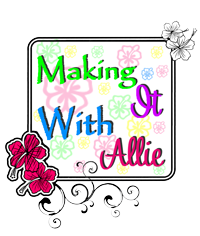 The winner of my goodie giveaway from Tuesday is
11

Sharon said...

Good job Dawn! It seems that ever since I started my blog called Diary of a Craft Room Organization to hold myself accountable for actually organizing it I've gotten further and further behind. Does anyone else have this problem? I mean the one where we spend more time online looking at all the amazing stuff people have made and wonderfully organized rooms... well you know what I mean, right? I thought so!




Sharon if you contact me through my contact link with your address I will mail out some goodies to you.
How about another small giveaway???
Leave a comment on this post and let me know what your favorite way to organize .
I will pick a winner and announce on next Wednesday