What kind of tools do you like to use? Are you like me and want to try several? Maybe you have just a few and are loyal to them. Below are a few of my really favorite tools I always have out near me or carry when I go to crops or classes or get togethers.
Here is the glue rider Max tape gun with a full one inch of strong or permanent adhesive. I love to use this for scrapbook layouts without a lot of little details. I also use when making bigger craft projects. These can be found at your local bigger department size craft stores, I purchased mine at Hobby lobby and got a great deal when I found some refill cartidges on clearance.
This is the Glue Rider Pro- this little cutie is great to carry along when I go to make n takes. It fits in my purse without being a heavy burden to carry. The cartridges are super easy to pop in and out. I purchased this from Hobby Lobby also and love to use my 40% coupon to purchase refills.
Now this baby is my all time favorite tool that I use and swear by the investment. I actually received this set as a Christmas gift from my good friend Huggin Mary, can you believe she bought me all this ? I know how lucky I am , because she knew how much I wanted this tape gun, and went and bought it for me.
I have seen this available in several places but this one was purchased through our WI based store
U-line
.
I have the 1/4 inch adaptor on mine so I use it for everything and it doesn't matter how big or small the pieces are I am attaching. It has saved me buying many glue runners.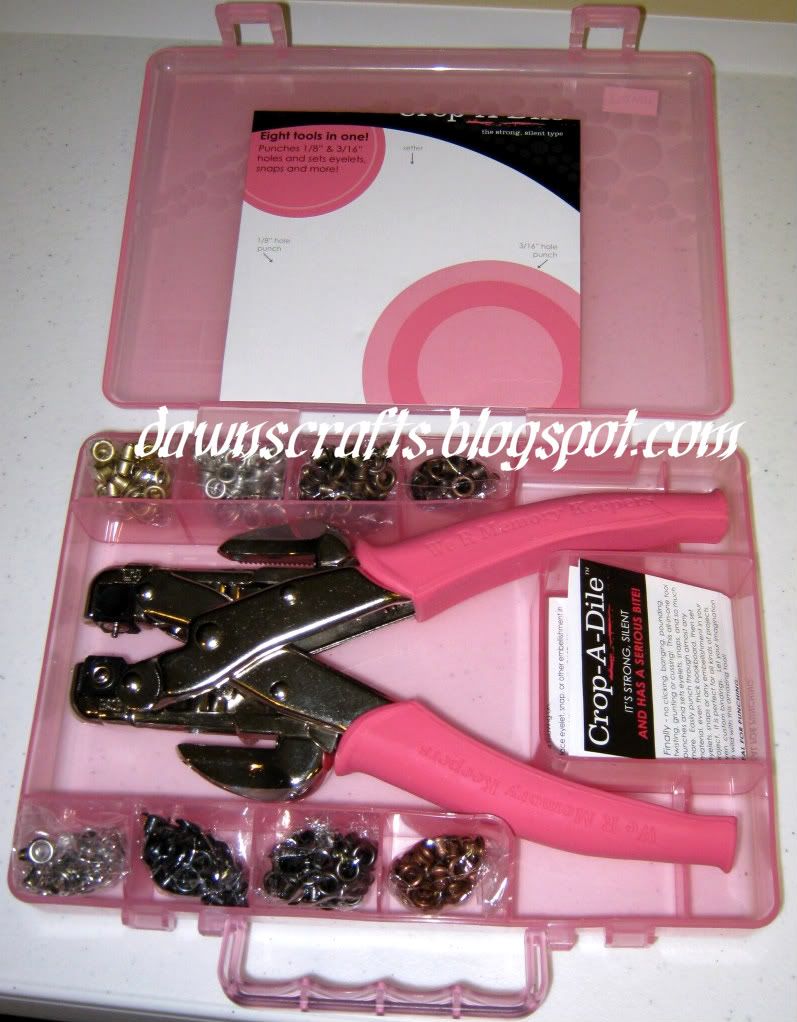 Here is one more tool today that I just love to use. I must admit this was also a gift, from Huggin Mary! LOL I bet everyone wants her as a friend now?
I had this tool for some time before I finally asked a TAC demonstrator to show me how she used her's then I was hooked! I love to show people how to use this baby any chance I can get- it has come in handy for many other projects not related to crafts. I always joke I need to hide this case because I showed my honey how to use it and he comes up with things to use it on a daily basis.
Well those are a few of my favorite things to share, how about telling me about a few of yours? I was thinking about doing this every so often so we can all get ideas and share are favorites- what do you think?
Thanks for your visits, you know I love ya all!!!