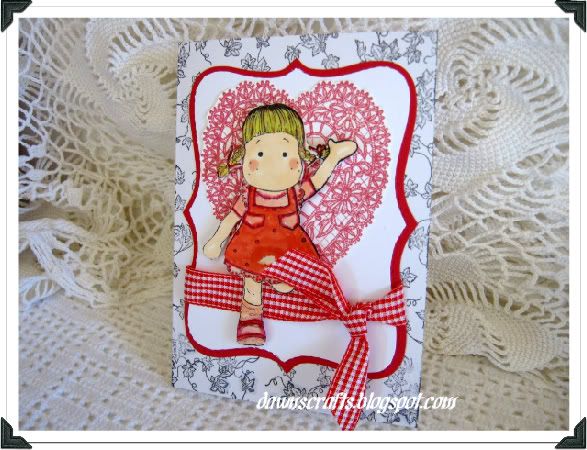 Sorry the glitches have been unbelievable with blogger lately...feel like I am losing my mind.I know I have saved a posting but when it posts there are no words.
I used a few stamps for this card...
Magnolia - Tilda stamp
Stampin Up background I believe it is leaf and vine
That wonderful heart stamp was something I stamped weeks ago from my friend Huggin Mary, it was unmounted so I didn't see any name but I have a feeling it is a Stampin Up stamp from a set.
Ribbon from Taylored Expressions.
Coloring with Copics