Quick little cutie with this image from
Karen's Doodles
.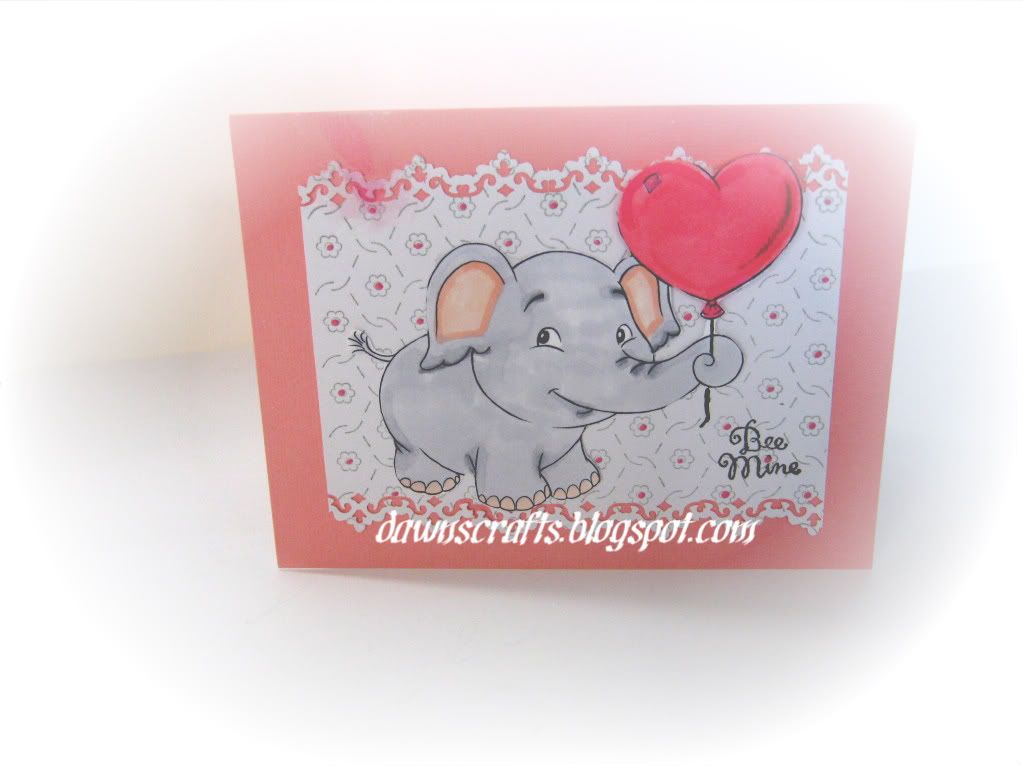 While I was working on this little cutie, my Pippie decided she needed to get a better look. Well low and behold she had stepped on the little dots of paint...there in the flower centers.

So if you notice the blob and washed out spot on the top left you will know why it is there.

I remember a comment my friend Penny posted on one of her blogs months ago, "I will post the good ,bad, and the ugly!" so I think the image is cute and turned out pretty well using my copics so I had to share even if there is a small flaw.

This is the 1st Kiss image from
Karen's Doodles
, isn't this so sweet? I had so much fun putting this simple card together using a distressed piece of red polka dotted paper and a doilie. This little duo reminds me of my children so much when they were little. Cardstock from CTMH and ribbon from Taylored Expressions I believe.
These next two cards are my favorites, I used the Christmas Puppy image from
Karen's Doodles
. I really thought this image would be adorable without a Christmas theme. Did you notice I even have a heart stamped embellishment hanging from the bow? Maybe this can be a Valentine card for someone.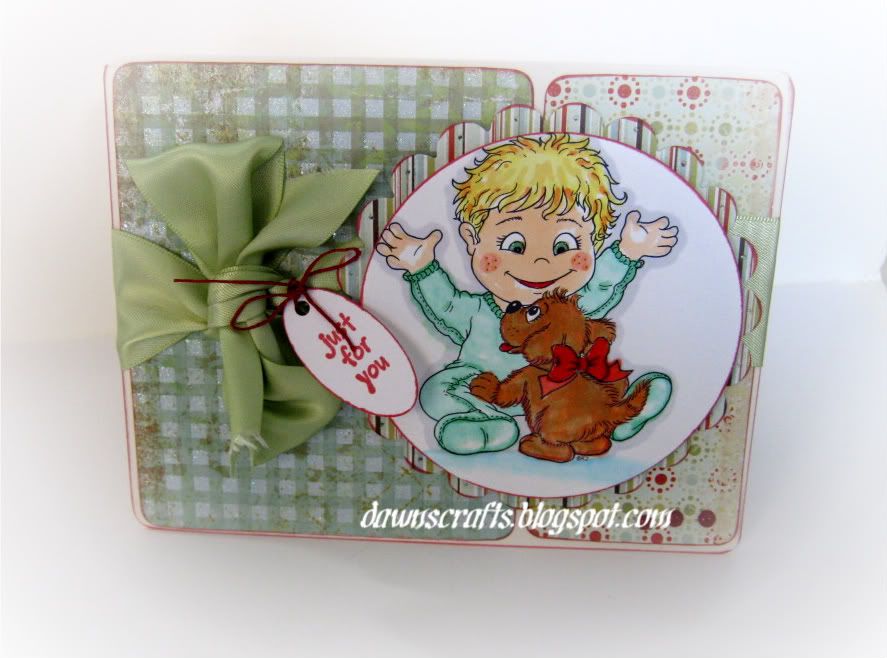 I had worked on these images during my rest period -my crazy shoulder injury.It felt good to just sit and color and I think I taught myself how to use my Copics pretty well.Now I know I am not an expert and I still have a lot to learn but I am really pleased with how these cards turned out.

Did you notice I used liquid glass on the jammie feet? Knew this would be a cute touch to make them stand out.

I received these papers from my friend Huggin Mary, and not sure what the company is but know they were from Joanns. I used the large Spellbinders to cut the shape behind each image. The bows were made with ribbon from Michael's- I remember getting these at a great price for the spools.

Thanks for stopping by and I hope you enjoyed this really long post with all these cards. Just wanted to get them all up and share these adorable images from
Karen's Doodles
.